Let's Rock n' Roll, Catalog of Influences.

(6x9 in) Printed publicatio, 2019.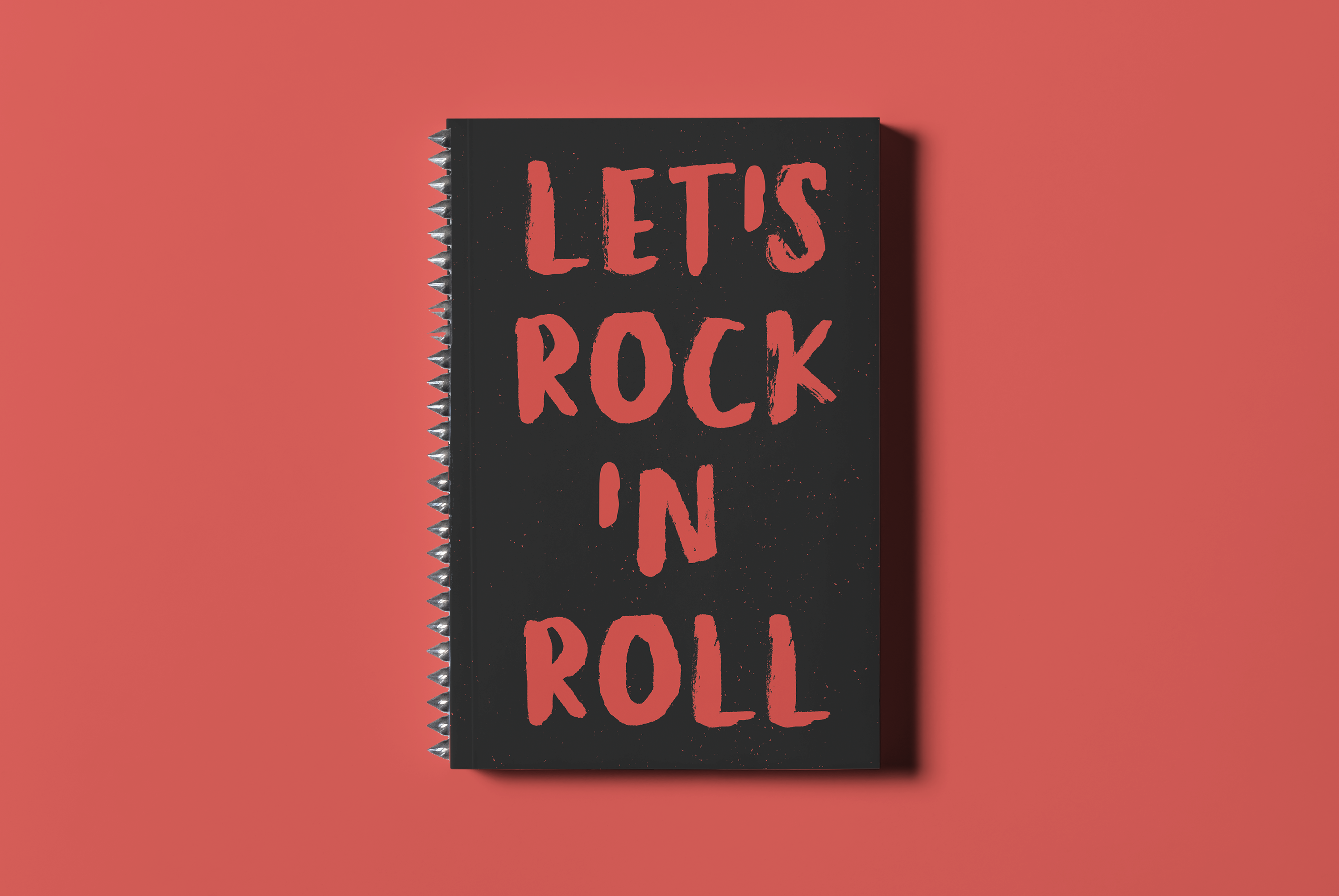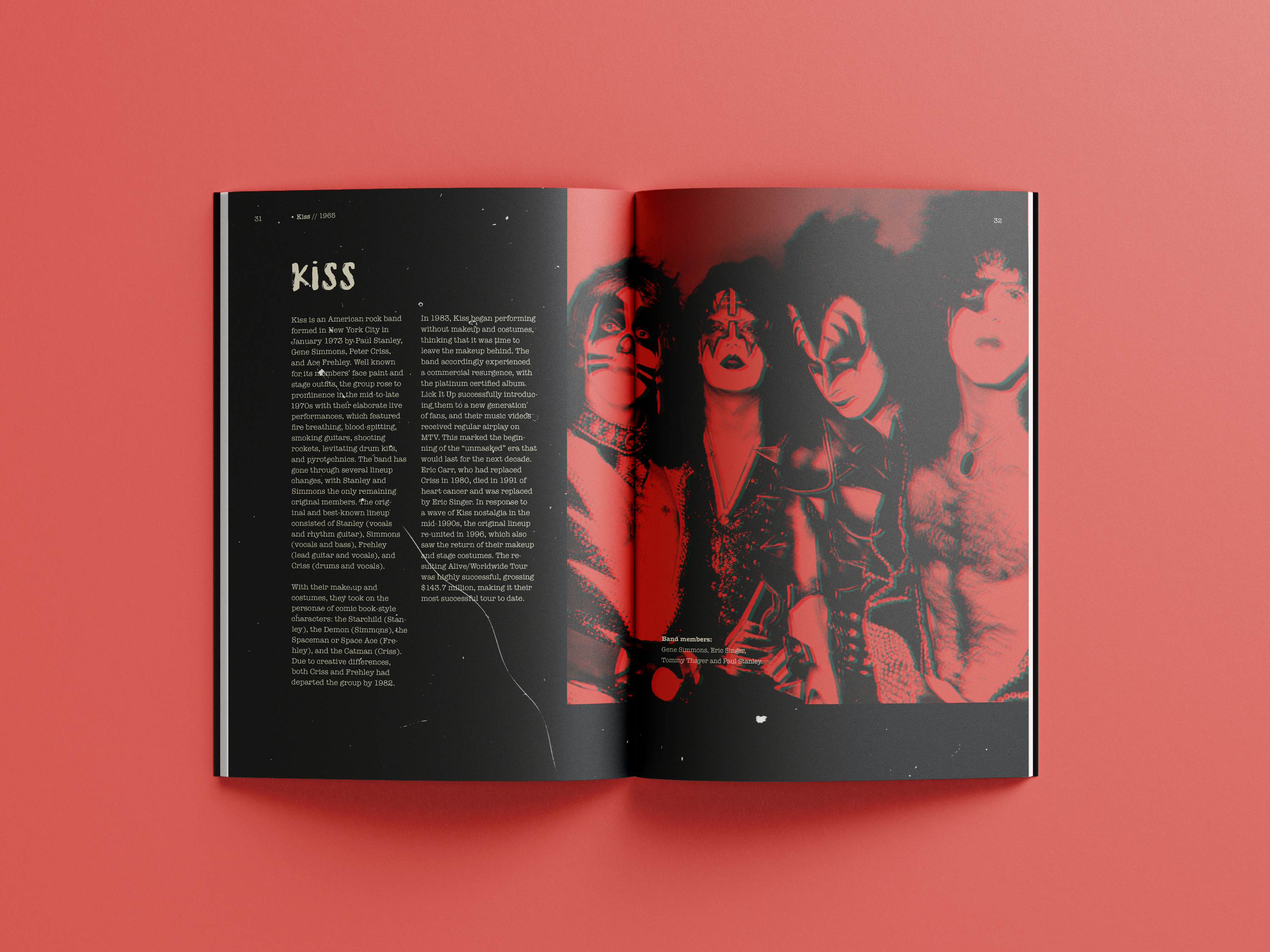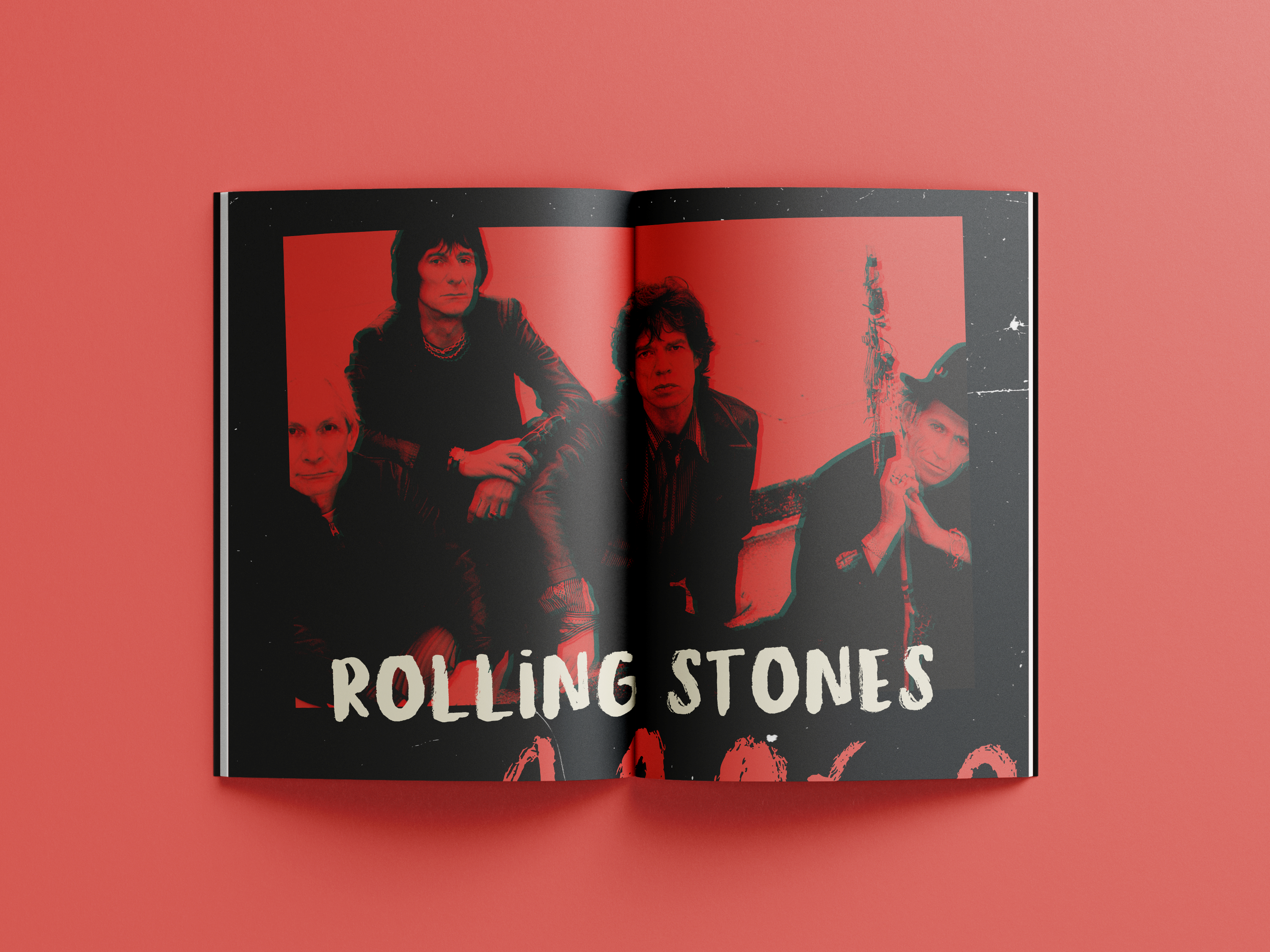 Concept.
This Catalog of influences starts with an introduction, where I talk about music as my primary source of inspiration. It then progresses into a brief history of Rock n' Roll, which started as a reaction and a social movement to advocate for equality and freedom of expression. As you go further, the book takes you on a musical journey starting with Classical Rock, then grunge, as a mid-transitional genre into a heavier subgenre of Rock, heavy metal.