50 Melodies.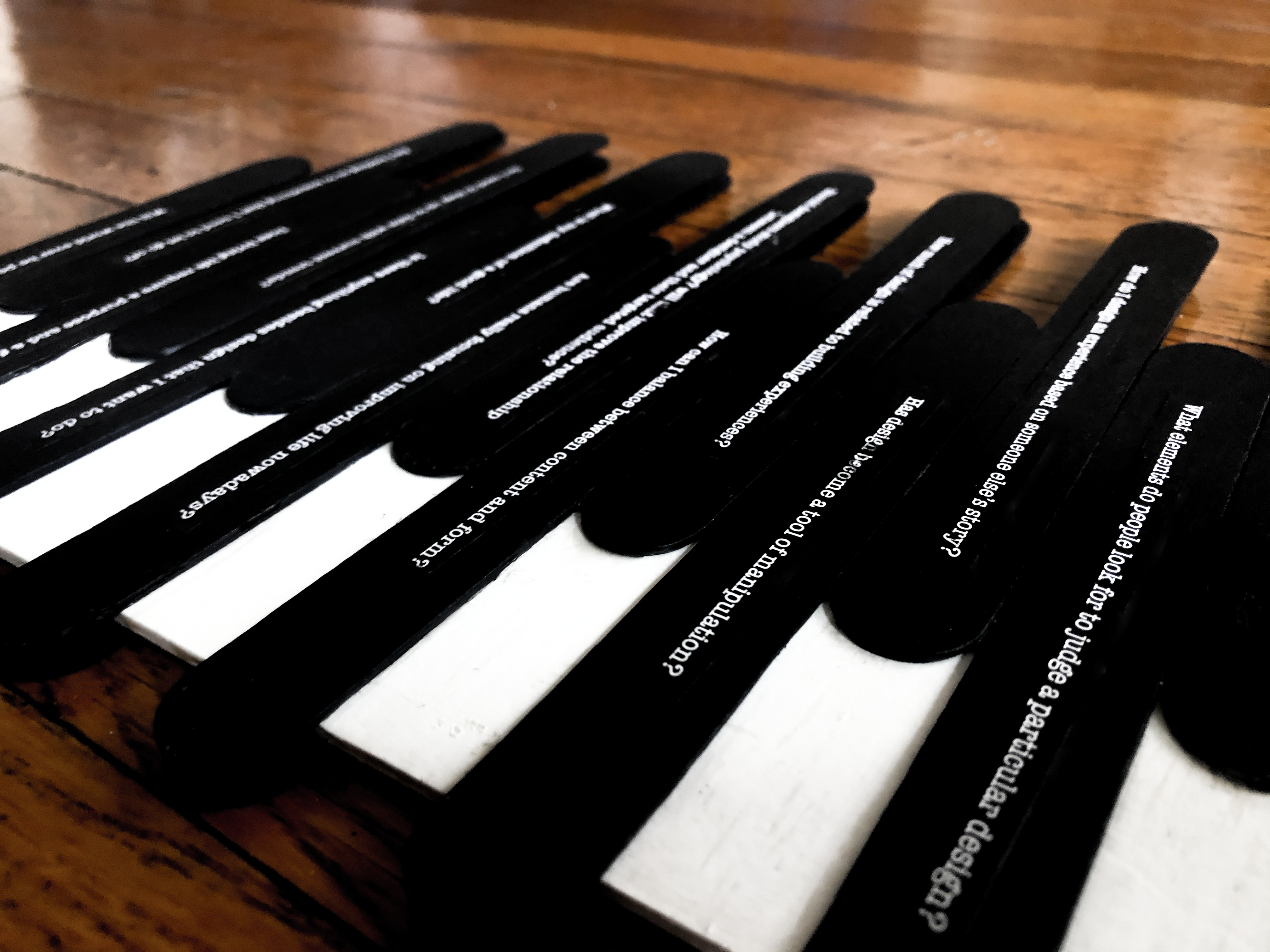 Concept.
Everything about music is composed through a series of rhythmic melodies that allow the listener to connect with these melodies. During my third semester as an MFA, we were asked to write 50 questions that address our thesis and relate it to graphic design. Then we were asked to design something to house all 50 questions and reflect them visually. My questions touched upon so many topics— art, design, music, and philosophy. I decided to create a rhythmic structure which emulates the keys of a piano.


These questions' randomness reminded me of the keys on a piano—in the sense that playing one key doesn't create an entire melody. However, once you start playing multiple ones, following a particular pattern, a concrete tune will finally develop and begin to make sense. Each of my questions plays a random key, but collectively they compose a visual song about the kind of person I am.
—Details.
(19x8in) wooden poster. The poster's base was made out of stacks of 4x4in sheets of plywood glue together, while each question was collaged on painted popsicles and assembled to resemble the structure of a keyboard piano.